Ever missed someone so bad that you can't find the exact sequence of words to express how you feel? Long-distance is always a challenge for those who used to be together. Sometimes we just need a little sign from our loved ones to start feeling great and keep positive energy. Long Distance Lamps are the key to keep in touch and feel this tuch from the beloved one.
The best way to show your care and love at a distance
Separated, we are searching for the best way to make this sign. We try to show our love using messages and video calls. But we still miss touch. A distance touch seems to be impossible. But long-distance touch lamps make it real!
The concept of Tactus Store's lamps is easy but brilliant. You and someone special in your life have two distance touch lamps. Every time you touch your lamp, the other lamp changes its color. No matter the distance. It's so nice to come home after a busy day at work and see the lamp glowing, showing our loved ones are thinking about us. What could be better to keep spirits high?
We, Irene and Andy, a young couple from Ukraine created the Tactus Store project because we understand what you feel. We know how difficult it could be to stay too far from the person you love.
We created our first long-distance lamp for ourselves. The customized lamp helps us to stay in touch despite the miles. It created so many adorable moments in our life. Now our online shop can help you to keep sharing positive emotions and never lose a person who means the world to you. With our lamps, a touch at a distance will have a great impact on your relationship.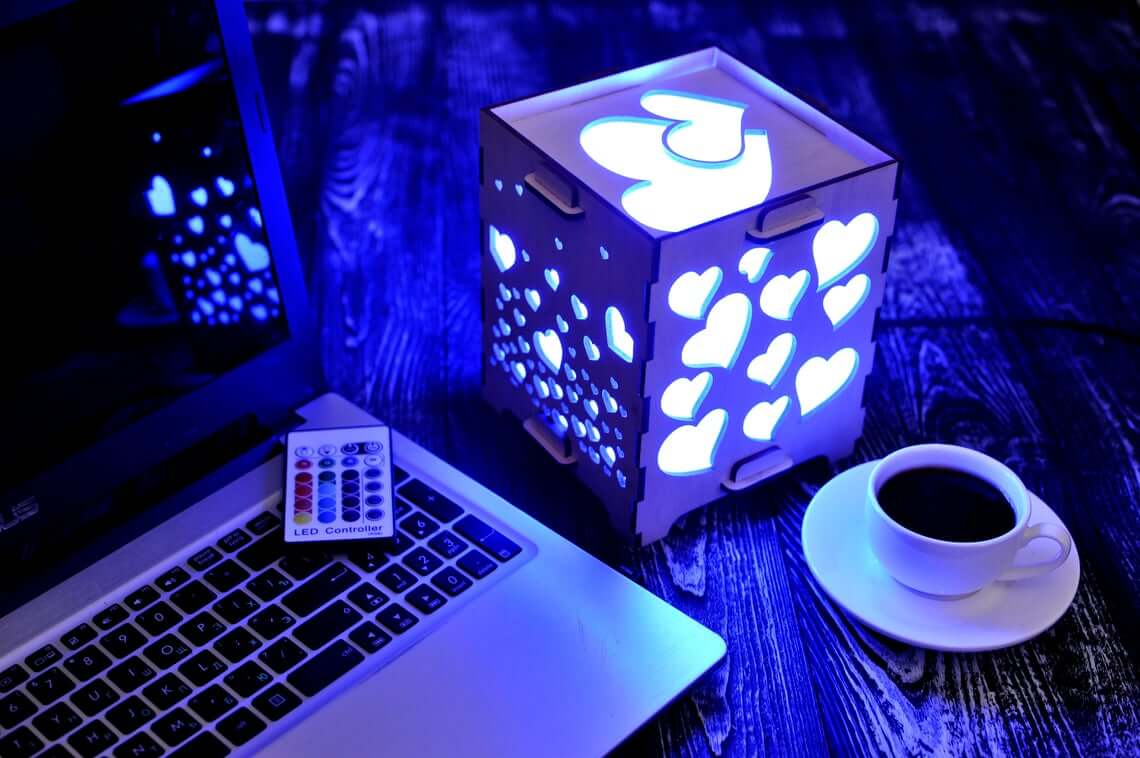 Highlight yourself with a long distance lamp
Tactus Store shop believes gifts matter a lot. They show warmth and gratitude towards our close relatives and friends. That's why we choose the best materials for all our products. Then we make all sorts of designs to cover the lamps (from hearts to landscapes to geometric designs). And, of course, we allow for personalization! You can make a very special present for your loved ones.
On our site, we prepared a particular catalog of long-distance lamps. There you can find the lamp that fits perfectly with your ideas for a special occasion. Express your individuality. Make the most thoughtful gift reflecting your personal feelings.
In the section "Relationships" you can find three main categories of lamps:
Friend lamps
Long-Distance Couple Love-Lamps
Long-Distance Family Gifts
For example, if you want to make your extraordinary friend happy, our particular friend lamps are the best solution. Just tap your colorful lamp to send your bestie a message from afar. With our long-distance friendship lamps, you will always keep the friendship light!
Or maybe you want to give a customized present to your lover who is now far away? In this case, we have special gifts for long-distance couples.
Couple lamp - best personalized gift
Create your own lamp design. Please open the "Custom lamps" category on our Tactus Store site. Choose samples from the catalog. Then personalize the lamp: you can add a text message or a particular symbol that means something important for you. The recipient will definitely appreciate it!
All our 3D LED lamps are connected to Wi-Fi. There is no limit to the number of lamps you can connect. The lamps are available for purchase online. Shop perfect gifts for your special ones and enjoy worldwide delivery.