My first encounter with Mr. Isagani S. Dela Cruz was when I claimed my check as honorarium for being a demonstration teacher during a Regional Training of Trainers in Science back in 2008. It was my first year of teaching then and Sir Gani, as he is fondly called by everyone in the department, was the Assistant Schools Division Superintendent. "Why were you chosen to be the demonstration teacher instead of a master teacher?" He asked. I was taken aback. A newbie in the department, I did not know that such rules exist. I explained that it was Dr. Estrelieta Tenizo, the Regional Science Coordinator back then who contacted me after the contestant I coached won in the Regional Science Quiz. "Did they have a sort of screening for demonstration teachers?" his follow-up question. There, I had an impression of him that behind the soft-spoken and calm demeanor is a strict administrator – someone you should not mess with.
In 2011 Sir Gani was briefly transferred to Koronadal but went back to Sarangani as the Schools Division Superintendent in the year that followed. In the last five years, Sir Gani led the Division of Sarangani to triumphs in various areas like raising the Mean Percentage Score in the National Achievement Test, with the Division holding the top ranks among elementary and secondary schools in Region XII.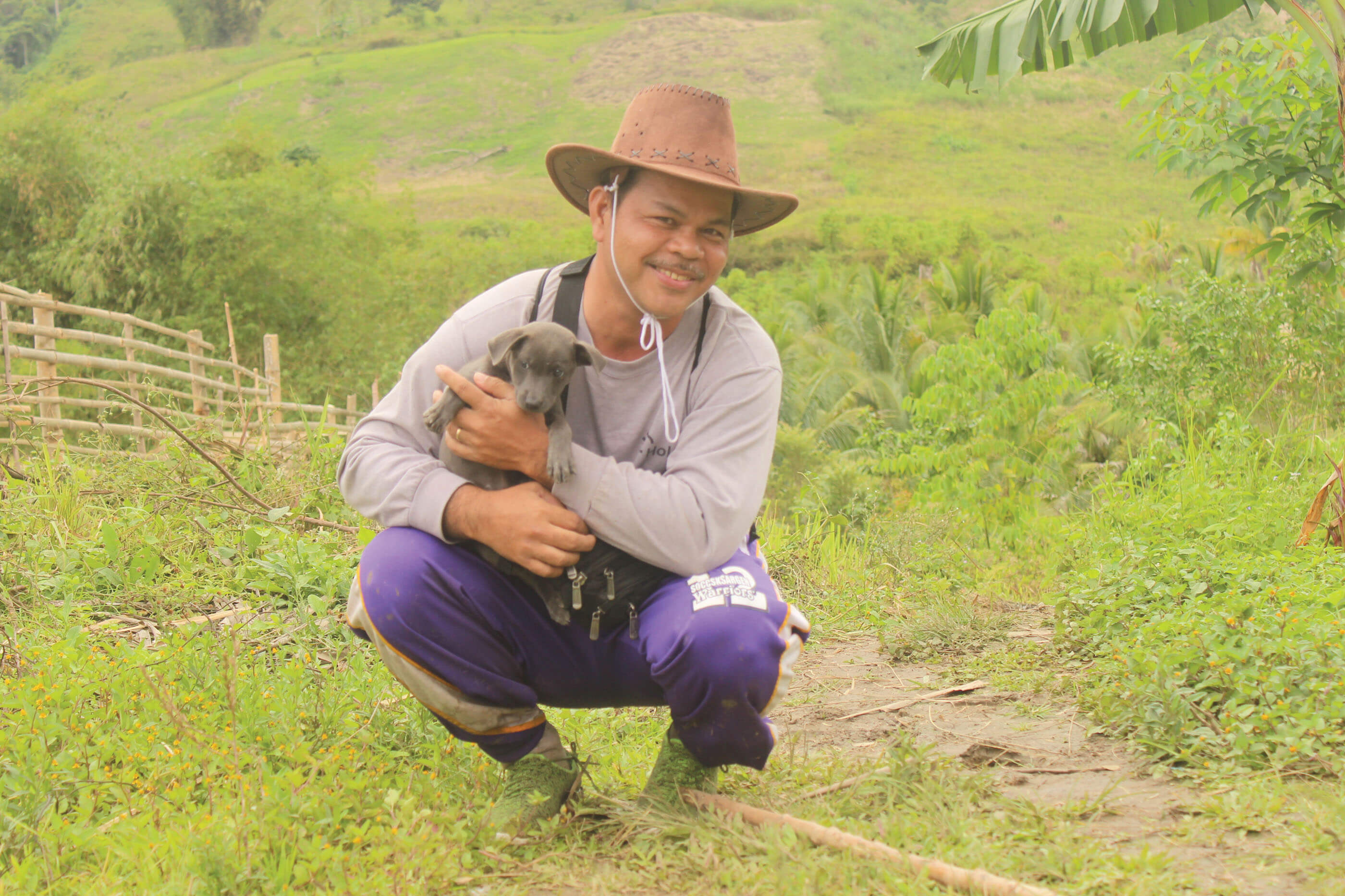 Father of Integrated and IP Schools
More importantly, Sir Gani, has been known to be the father of Integrated Schools and IP Schools, after having worked for the opening of said schools in places where they are needed. This has resulted, of course, to improving the access to quality basic education among the underprivileged communities in the hinterlands of Sarangani.
Not only did he work on the establishment of Integrated and IP Schools, he made sure he visited these schools – all of them if possible. I have gone with him in visiting the farthest schools in the Division of Sarangani.
Last year, we made a seven-hour trek to Laginan Integrated School, in the municipality of Malungon, which he eagerly gave the moniker, School in the Sky. The school sits on top of a hill and once you stand on the school grounds you could see Mt. Matutum across the distance, giving you a feeling that you are at almost the same elevation with it. He came to personally congratulate the community of parents, local officials, school administrators, teachers, and students for the wonderful example of synergy they have shown – working together to construct six concrete, typhoon-proof classrooms despite the distance and the difficult terrain.
Earlier this year, I joined him again on a trek to the farthest school in the municipality of Glan – the fabled Lanao Kapanglao Integrated School. It took us three days of bumpy rides and muddy treks to visit four schools in the border of Malapatan and Glan.
In all of those "outdoor adventures" I saw how Sir Gani wanted to inspire the teachers who go to great lengths just to be able to teach the children in far-flung schools. He never wasted any chance to talk to the teachers and encourage them to faithfully perform their duties despite the difficulties, for the sake of the children.
He cares about the children in the mountains so much that he launched Project Samento, where he looked for donors of cement for the construction of a school building in Lanao Kapanglao.
Openness to Innovation
I have once worked with Sir Gani on a research. He was interested in the application of Gamification in teaching Physics. Incidentally, I have previously worked on an action research on the same area, where his son, Prince, was one of the respondents. Although the research work has not come into fruition yet, it revealed the kind of educator he is – innovative and current.
Sir Gani has also been supportive of our activities in the Google Educator Group. In fact, whenever we come across each other, he would always ask me to update him about the group's activities.
He has also envisioned the use of technology in teaching. He introduced Orange Apps with a vision of schools having their own website and their teachers and students using mobile application for various tasks as attendance checking, quizzes, grading, and communicating with parents. When schools get better funding, maybe, for equipment and internet connection, this vision will surely be realized.
A Music and Sports Enthusiast
For those who have spent time with Sir Gani when he is not very busy with his professional duties, you would know that he loves two things: music and basketball. Give him a microphone and he can sing all night with his selection of love songs and pop rock. No wonder he was supportive of Teacher Joylaine when she joined Tawag ng Tanghalan sa Showtime.
I remember that he once joined our basketball team. Although he has only played with us twice, due to his busy schedule, I saw his passion for the sport. In fact, even during our treks, when we stop by a community that has a basketball ring, he would play with the kids as if he did not just walked for miles.
His love for music and sports would tell us that he is a well-rounded person, and that, yes, he knows how to relax.
Now that Sir Gani is off to perform his duty and serve another division, we wish him well and we thank him for the wonderful job he has done in Sarangani.