Most students dread quizzes. Especially in a physics class. It usually involves sitting for a long time, recalling all those lessons and equations that you probably have forgotten. One fitting description for this experience:quizzes are boring.
Because of that perception towards quizzes, students tend to get low scores even if they actually understood your lesson — only they are unmotivated to cull information stored in their brains.
Not anymore.
I have always been fascinated with QR codes when I first got an Android phone over a year ago. I used it for a special feature of a national newspaper that allows you to browse more information on the web if you scan a QR code on a page.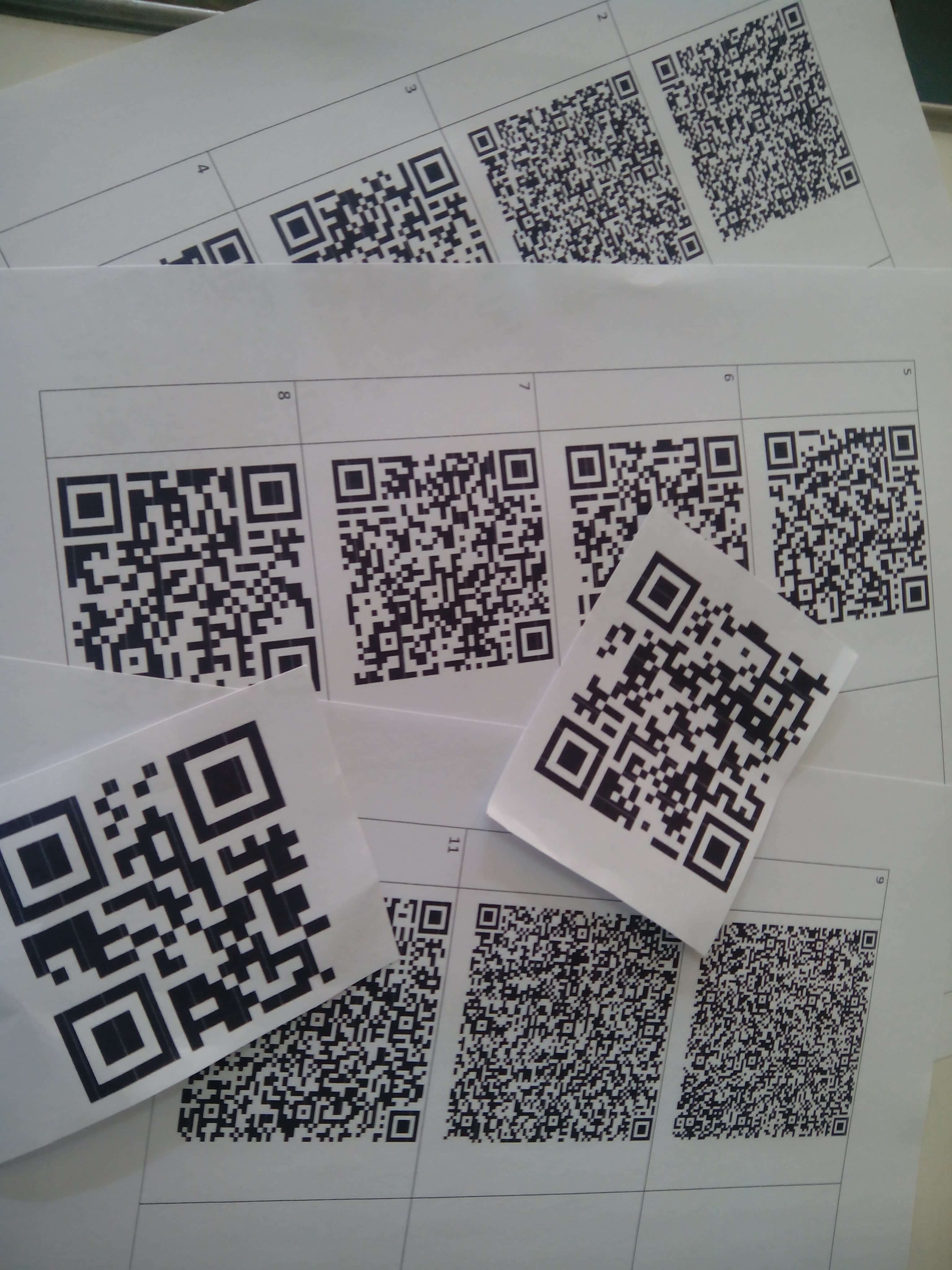 When I attended a training a few weeks ago the organizers used QR codes to store contact information of participants so they can simply scan each other's codes to exchange profiles!
That gave me an idea. So earlier this week, I thought of encrypting my questions in a QR code and hiding them somewhere for students to find and answer. It was just the scavenger hunt we used to do — only made cooler and more interesting with the addition of QR codes.
Here's a quick guide to how we did our QR Code Scavenger Hunt:
Encrypt your questions into QR codes.
In order to do this activity the teacher must exert a little more effort. But I promise you, it's all worth it. Convert your questions into QR codes using an online QR code generator. I used GoQR.me. It's very easy. Simply paste your questions there and your QR codes will be generated. Also, generate codes that will serve as clues for students to decipher where the next QR codes must be hidden. Just download those codes and print!
Roam around and hide your codes.
I posted my codes in not so conspicuous areas in the campus. It's a chance to energize your students by letting them run around finding those codes. I also did it in another way in my other class. What I did was I set up stations in our covered court as in the photos below.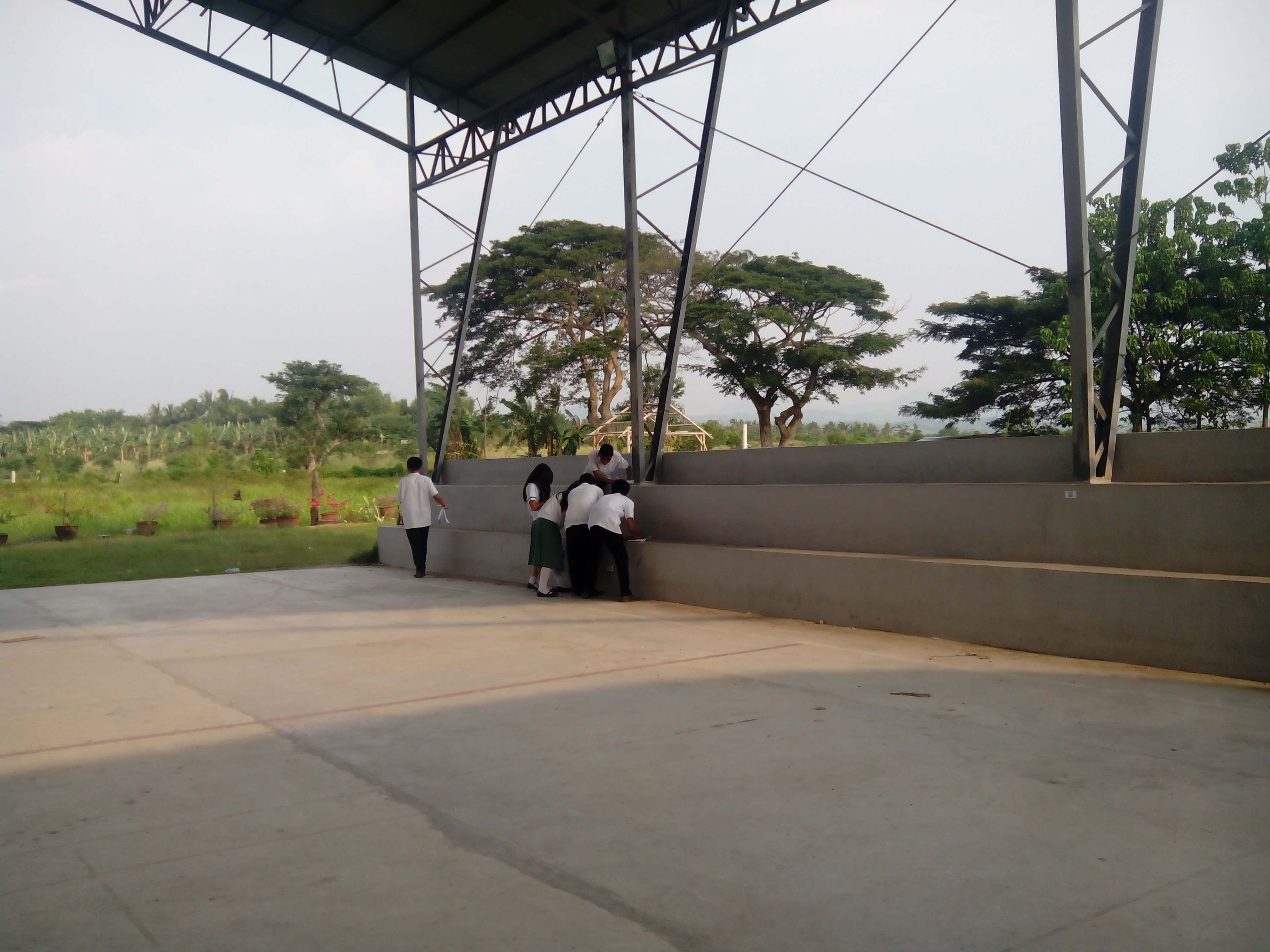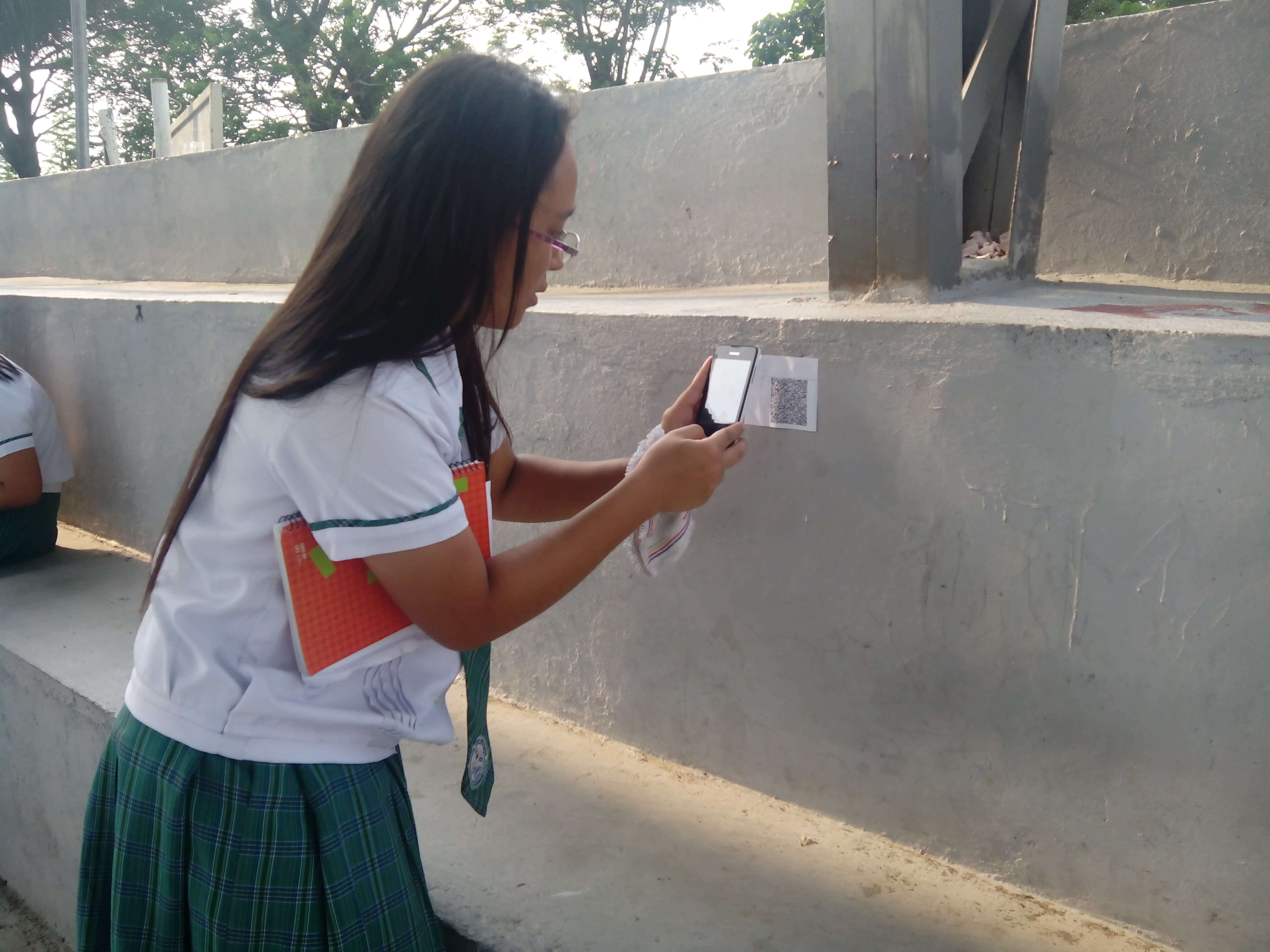 Organize students in small groups.
Well, quizzes are more fun when done in an environment where students collaborate with another. Make sure that each team has a smart phone and instruct them to download and install a QR code reader ahead of time, if they don't have it yet. Group size will depend on the available smart phones in the class. It can be understood that although smart phones are becoming very popular and cheaper these days, it is still not that affordable to many students (well, parents, actually). The ideal group for me is a triad. This is to ensure that every member has a part to play.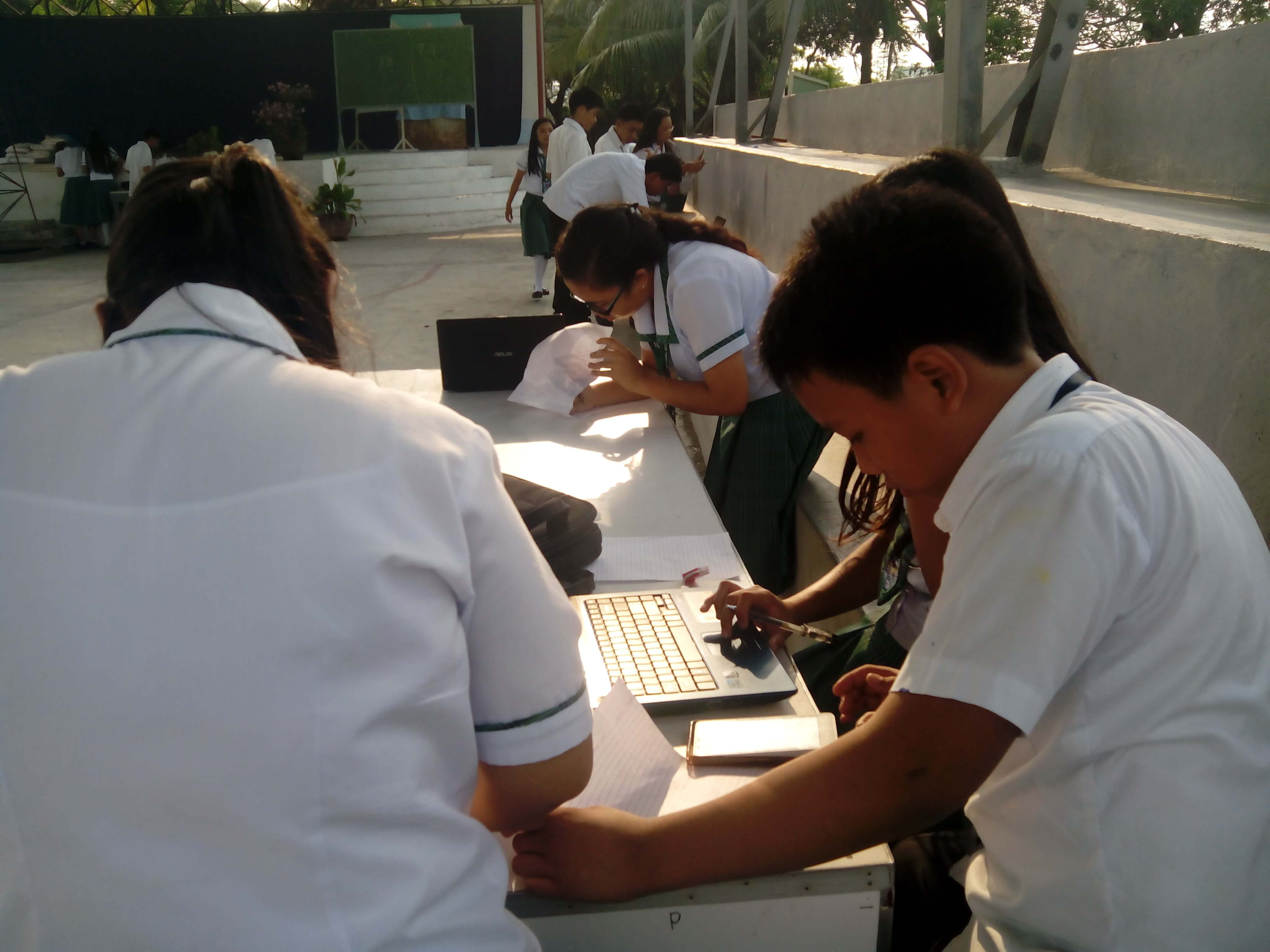 A little more gamification can make the quiz even more fun! Give incentives or badge to the first team to accomplish the task, for example. Think of other ways to motivate them to work fast and, of course, to turn in correct responses.
What makes this quiz cool is that it allows students to have a new experience. It's always exciting when they experience it the first time! Most importantly, if we do things this way, students will have a favorable attitudes towards quizzes and they will no longer dread it. You must have read about how positive behavior create positive results. That why I think this strategy works.