THIS SCHOOL YEAR 2016-2017 the Department of Education has begun implementing the Senior High School Program in 5,965 public schools and 4,711 private high schools, private and public universities and colleges, technical-vocational schools, and Philippine schools overseas.
Although the preparedness of the DepEd was questioned by many, we were able to prove that we can successfully run the program. In fact, in our school, as early as this school year, we already have classrooms ready for Grade 12. A total of 41,728 classrooms have been built in 2015, and over 39,000 teachers have been hired to fill in the gaps. These teachers who were hired also went through a month-long training before the opening of classes.
During the training the teachers were asked to write lesson plans and those lesson plans were collated and distributed among teachers so that they would have something to refer to when they start teaching in their respective stations. Private publishers like Rex Publishing House produced books for the different courses offered in Grade 11. However, those were not enough.
In order to help the senior high school teachers the Commission on Higher Education (CHED) launched the K-to-12 Transition Program, which was then rebranded to Teach Together with major feature improvement. With Teach Together, teachers do not just have the chance to download teaching guides, they may also access lecture videos (a feature that is not yet available), and exchange ideas in the Forums section. Teachers are encouraged to sign up and contribute to the contents of the site.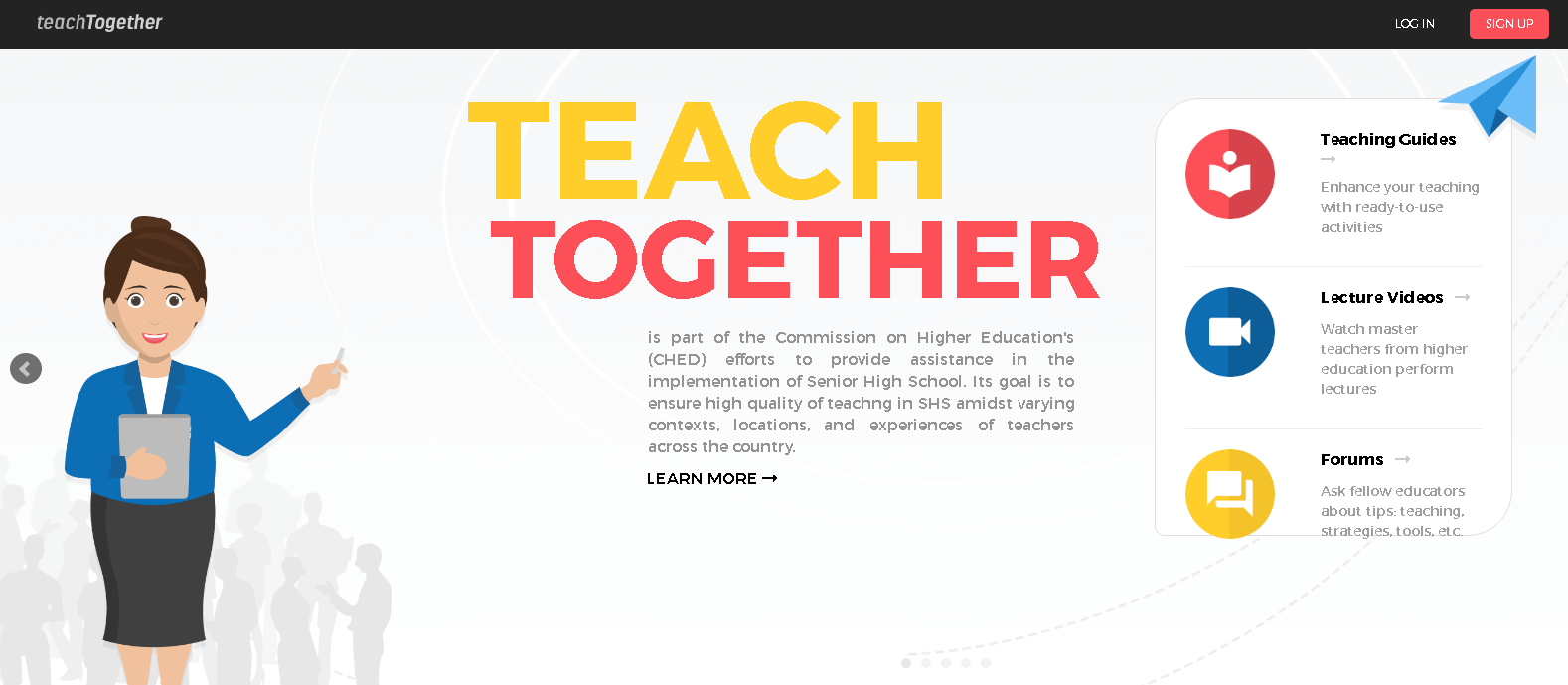 Join TeachTogether
This is a positive step towards the improvement of education in the country. It is really important that teachers collaborate to help address the needs of the our 21st century learners.