The role of teachers in educating their students goes beyond the classroom. This time I am not talking about teaching strategies that use resources outside the classroom. I am talking about the opportunity of influencing them beyond school hours, beyond the school curriculum. I think you now know what I mean.
When I decided to be a teacher I began thinking that it is my moral obligation to set a good example to my students. It is said that when you're a teacher you don't know where your influence ends. In the age of social media this influence can be multiplied infinitely.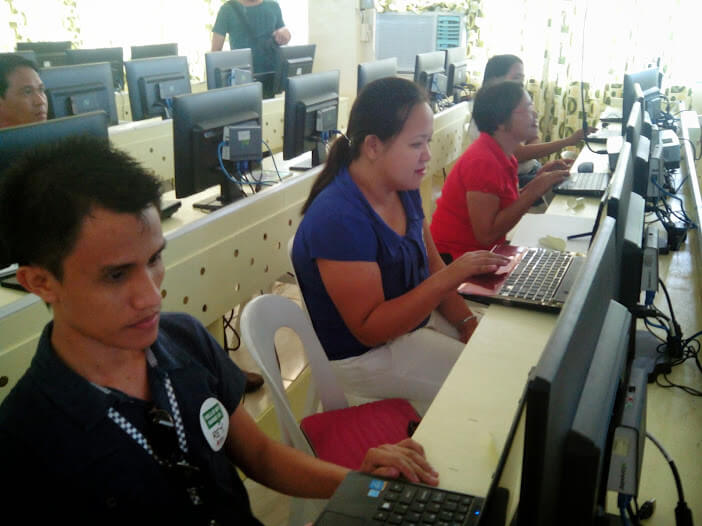 It is undeniable that our students are very active in the social network. A simple show of hands can tell you that a large chunk of them are in Twitter, Instagram, and Facebook, among others.
Here are five reasons why I think have teachers to keep an active social media account:
1. Teachers can better understand their students
Based on students' posts, teachers can have a better picture of the kinds of world the students are living in. The teacher can make observations about what the students are interested in, what they're doing, where they're going, what gets their attention, what irks them, and so on. Sometimes students post stuff about the things they're going through. Reading between the lines you can tell whether students are being truthful or they're putting up a façade. With better understanding of our students we can design lessons that can work best for them. Although thorough research is still the best way to understand our students' online habits being online can give us a good preview of what we may find out in a research.
2.Teachers can teach online etiquette
Students are like sponges in terms of acculturation. They easily absorb the culture surrounding them. Social networking sites are awash with all kinds of people. Many of them do not show good behavior online. If you read comments on trending and viral posts there just too many people who are battling against each other in comments using foul words and engaging in arguments that do not actually tackle the issue at hand but simply attack persons or bully them. Whenever I read irresponsible posts by my students I message them privately or leave a comment on a particular post. When the teacher is within the students' online social circle, the students learn to think before posting anything because they know that their teachers are watching. So, as teachers, you can be online etiquette watchdogs, better yet you can show online behavior that students can emulate.
3. Teachers can be good role models
Although you get to interact with your students in school there are things that you don outside that your students can still learn from. Talking about those things in social media gives students access to your other roles in the family or in the community. You might be doing other things that may inspire students. You can post photos about your recent trip with your family and this can teach your students the value of spending quality time with their family. You can post your photos about an outreach activity you did with your church or organization. This can teach students about caring for others. Generally, keeping an updated social media account can be an avenue for students to see you holistically, too, and not put you in a box basing only on how you deal with them in class.
4. Teachers can teach students about the better uses of social media
Keeping an active social media account can make you think of strategies that allow students to use social media in doing classroom tasks. Giving them serious tasks using social media may give them the impression that there are worthy activities that can be done online. This way, we are exposing them to more productive uses of the internet other than just for entertainment.
5. Teachers must never be left behind
In social media there is a lot of very valuable information we can use for professional development given that you are following the right channels. In Google Plus, for example, there are very helpful accounts that provide good tips for teachers, without being bothered by hoaxes and scammers. There are also accounts on Twitter that are worth following. What I want to say here is that as teachers we must always be abreast with the latest developments. We must try to always be in synch with the pace of the information age.
Here is a good infographic I found online. Click on the photo to see full image.
If you like this article, share this on your social stream so others may know. Thank you.
Related articles