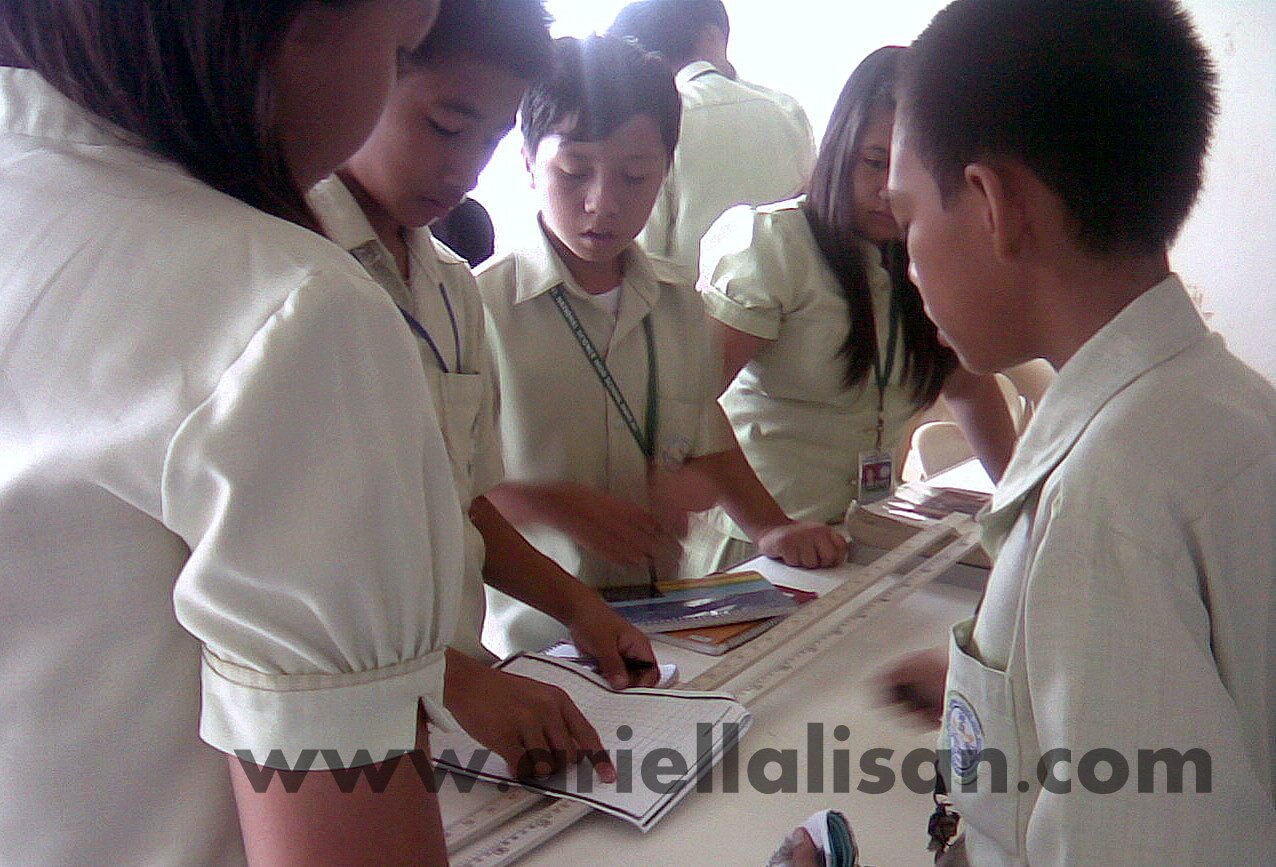 COMPARED TO the gravity of discipline-related incidents in larger schools, the ones we have here in our school are minor. Although minor, we do not tolerate those misbehaviors. We make efforts to discuss with the students the consequences of their actions.
This afternoon, the senior boys were called by their adviser. Reportedly, these boys made us, teachers, objects of ridicule by following the way we walk. Yeah, I was not spared. (I wonder if they could follow my Mr. University walk. Lol.) These students were led by the same guys who tagged each teacher obscene names when they were still in their freshman year.
As a sanction, their adviser turned the driveway into a catwalk where the students strutted their stuff in front of other students to show how they made fun of us. After which, their adviser explained why they were made to do it.
I haven't done such kind of disciplinary action. I was a class adviser last year but I had not encountered those kinds of problems. I had some classroom management problems but they were settled at the classroom level. Whenever there are problems that my students are involved I would grab the opportunity to deliver a pep talk. Sometimes, I would give enrichment sessions as the need arises. I once explained to the class IQ and EQ. In another chance, I encouraged to dream and envision what they want to be in the future.
I delivered a short talk to my students after checking their practice test this afternoon, citing that my role is not limited to teaching them physics concepts but also to train them to become self-reliant and good problem-solvers. I hope it had left a mark in their hearts. I was so touched when they said. "Thank you, Sir," after that speech.
Resource for Teachers: Common Classroom Misbehaviors