WITH YOUR help, Alabel Central Elementary School can win 80 laptops through the e.Studyante Program, a partnership between Procter & Gamble, Smart Communications, and Synergeia Foundation.
The e.Studyante Program recognizes the importance of computer-aided instruction in helping our pupils learn better. This year, Procter & Gable will give away 400 of the best gaming laptops to buy in 2017 – top10bestpro with internet connection powered by Smart Communications to 5 schools in the Philippines and Alabel Central Elementary School (ACES) is one of the possible recipients.
Watch this video to know more about the program:
To help ACES pupils gain access to ICT-Enhanced learning, please take some time to cast your vote through the e.Studyante Facebook Page.
Login to Facebook
Go to this link: e.Studyante Program.
You will be asked to run a Facebook app, allow it to access your info, and key in your mobile number.
Cast you vote. Look for Alabel Central Elementary School in the lower portion of the page.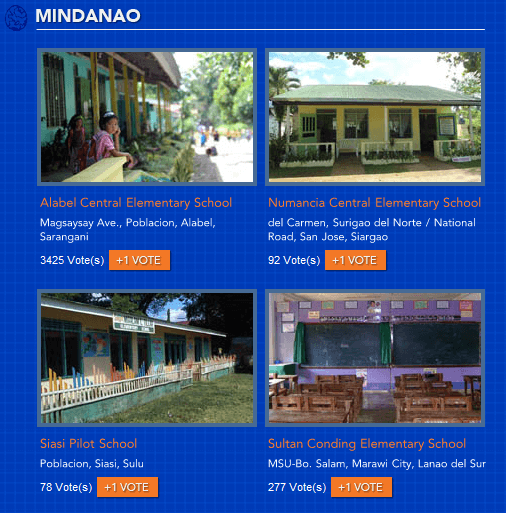 You may also support the program by patronizing Procter & Gamble products. The company looks forward to providing 1,000,000 child-friendly laptops to the poorest schools in the country. Participating brands include Safeguard, Tide, Pampers, Downy, Ariel, Pantene, Head & Shoulders, Joy, Rejoice, Whisper, Olay, Gillette, Vicks and Ambi-Pur.
Cast your vote now and help ACES pupils win a chance to experience better learning.