Hi, Kids! This is our introductory activity to our new topic: light.
All of us have experienced light. You observe everyday that when the sun sets in the afternoon, it becomes dark. When you turn of the lamp at night, it becomes dark. This means that light illuminate our world. It allows us to see things. Without light — everything around is dark — we don't see anything at all.
Why is it so? Where does light come from? How does it allow us to see? Here are things that you need to accomplish that will help you better understand light:
1. What gives off light?
Here is a flash game where you pick the item that doesn't give off light. You can also compare which object gives of the most (and the least) light.
How to play the flash game: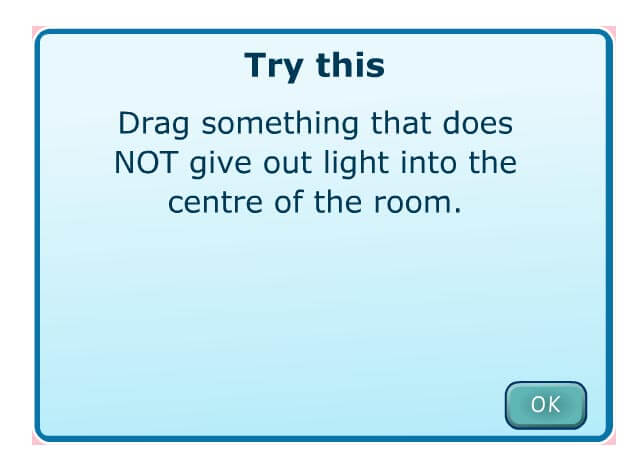 Once you are on the game page, you can start playing the game by clicking the okay button.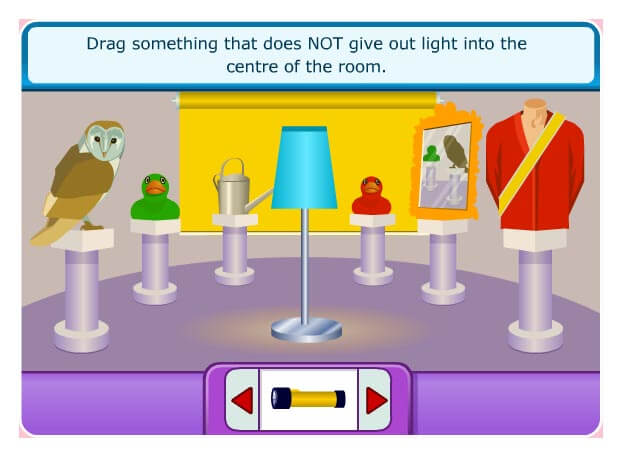 By clicking on the arrowheads that pointing to the LEFT and the RIGHT
you can choose the object that doesn't give off its own light. DRAG it to where the lamp is.
You will get immediate feedback on the game. If you get the correct answer,
you can check which object gives of the most (or the least) light.
2. How Do We See?
Here is a video that explains what light is using the arguments presented by scientists like Isaac Newton, Hans Christian Huygens, James Clerk Maxwell, and Max Planck, among others. Some information from this video can also be read on page 49 of your Science Module.
Watch this video:
* If the video doesn't appear:
CLICK HERE
3. What Have You Learned?
Let me know what you have learned from the activities you did above by answering a few questions . >> Start Answering the Questions