WE EXPERIENCED a lunar eclipse last night, June 15, 2011. Unfortunately, due to cloudy skies, we failed to witness the moon turn into a reddish glowing sphere in the night sky. It should have been an amazing spectacle.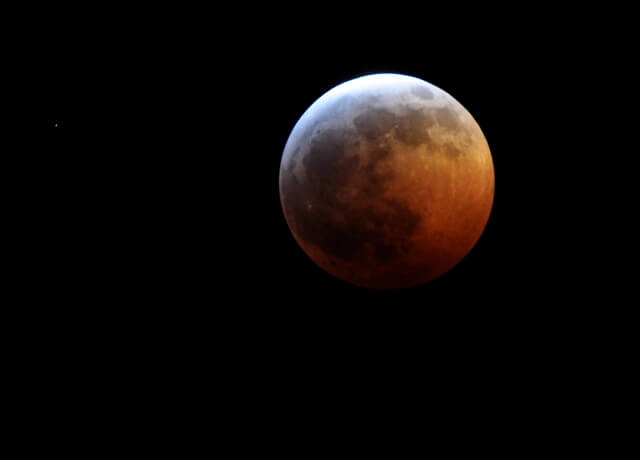 But why does the moon look red during a lunar eclipse?
A lunar eclipse happens when the Earth is between the Moon and the Sun. The Sun is the source of light and the Earth happens to block it so that light coming from the Sun does not directly hit the Moon.
Light rays from the Sun appear white because it is a combination of all the colors of light in the visible spectrum.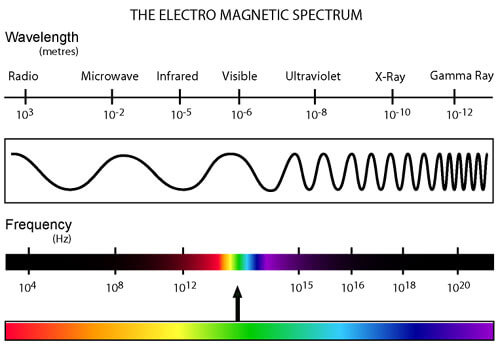 When Sun's light enters the Earth's atmosphere, each region of the spectrum travels at different speed. As each light wave's speed changes, the direction it is headed to also changes. In other words, they bend as they enter the Earth's atmosphere, but the angle of their bending varies.
Simply put, the light waves are being scattered by the particles in the Earth's atmosphere. The light waves that have shorter wavelengths are scattered to a higher degree compared to those with longer wavelengths. Because red, orange, and yellow light waves are not scattered very much, these are the waves that appear to be permitted and reach the surface of the moon.
Here is an animated gif image I created using Adobe CS3 to explain the phenomenon: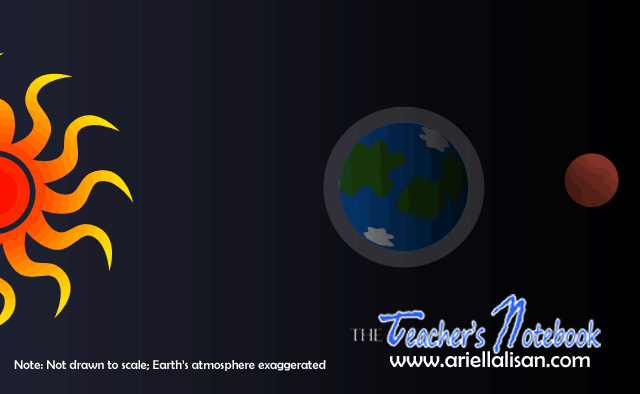 Here is another illustration and explanation from Wikipedia: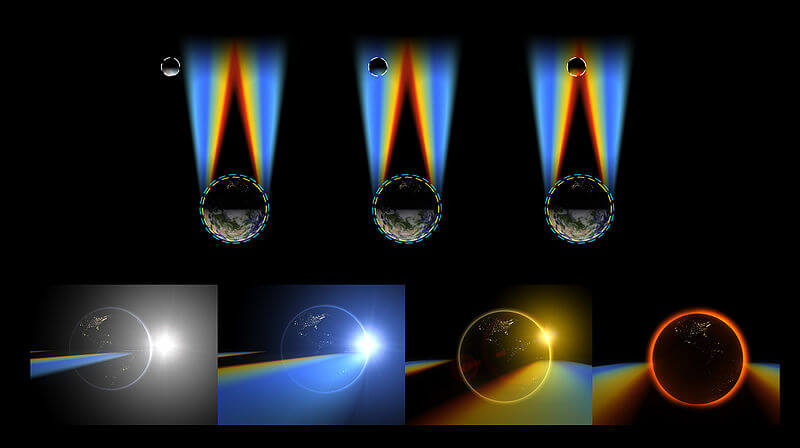 Curious about other physical phenomena? Ask the Teacher!