ABOUT TWO months from now, we will be sending off our 12th batch of graduates. They will soon be one of those young individuals who will start treading the path towards the portion of their lives on which they will spend a great chunk of their time — their career.
And since a great deal of time is spent on one's chosen career, he had better be able to derive happiness form it, else, his life would be one of misery. In this post, I would like to discuss some points to consider in choosing a career. If you are still in the process of choosing a career, this is for you.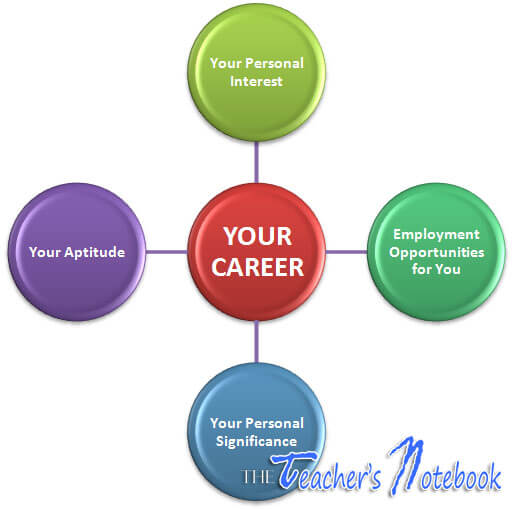 Your Personal Interest. Think of your crush. Think of the quirky things you could do for your crush. You try to like what he or she likes. You would try to learn what he or she is capable of doing. You would try to know everything about him or her. Your special interest toward him or her will eventually turn you into a crafty stalker and you would be happy to spend sleepless nights thinking of that person and every single minute with him or her is heaven.
Now, if careers were like people, which one would be your crush? Which field of work do you like to see yourself engaged in? How does your workplace look like? What do you want to be doing in the future? If you choose one particular career would you be able to do the things you'd really love to do?
If the career you have mind matches you interest, you are on the right track. It is important that you are really interested in the career you are pursuing because if you really like it, you would be willing to endure all trials and go all the way to reach it – many people start with courses (from massage course Geelong to learning programming, etc).
Your Aptitude. That we are interested in one career is not enough reason to choose it. You should be good at it, too — or, at least, you have the potential to do very well in that field.
I once dreamed of becoming a lawyer. I considered that profession because I thought my language skills are good enough. My brother discouraged me because he believed that I am too weak to become a lawyer. When I joined the debate society in college, I was able to prove that my brother was right. In one debate I was made to defend something I don't believe in and I found out that I am not good at it. I prefer speaking with conviction and standing up for my beliefs.
Although I believe that things can be learned, and although I advocate getting out of one's comfort zone and pushing one's limits, the danger of choosing a career you are not good at is the wave of frustrations that might hamper your striving for success. And sometimes, your incapacity to do one thing indicates your lack of interest in it.
Employment Opportunities for You. This is crucial and most often misinterpreted.
In these hard times, other people, your parents included, would prod you to pursue careers that would land you a job after graduation. That is not really bad. With good employment, you could have financial freedom. With financial freedom, you would be able to do what you want and you could turn your dreams into reality.
Let's admit it, what good would it be if you pursued your interest and your aptitude if you are not going to make a living out of it?
But don't overdo it. There are those whose only reason for choosing a career is the employment opportunity afterwards, without thinking that in the process they lose interest in it or that they do not have enough abilities to earn a degree in their chosen field. So, the first two factors I mentioned earlier are really important.
Your Personal Significance. This is for those who are thinking of choosing a lifetime career. As I have observed fresh graduates do not right away proceed to finding a lifetime career. Some prefer to hop from one job to another. I am not saying that it is all bad. By doing that, you can gain learning experiences and widen your horizon. That will also help you find what can truly make you happy. But be sure you know the right time to stop doing that. No one would be willing to hire you anymore if you can't stay put. 😀
What I am trying to say here is that finding a career is not all about financial freedom. You should also be able to find personal significance in your choice of career. If you can have both financial freedom and success, well, congratulations, you are the envy of many.
What is this personal significance I am talking about? It is the sense of inner joy you feel in doing your tasks. It is the feeling of self-worthiness. It is about finding meaning as you carry out your responsibilities. It is about being able to make a difference for your family — for other people, and even for the world — through your career.
I always remind myself that my career is an extension of myself. My job is who I am. Similarly, your career will define your life. How would you like to define your existence?
THERE ARE still other points you need to consider as you design your career path. These four points I highlighted here, I think, are indispensable. The bottom line is, before choosing which path to take, you have to be aware of what you want, what you can do, and what can make you and the people around you happy.
Good luck to you and I hope these tips in choosing a career would be of help to you.