THE SHIP named Alabel National Science High School now has a captain.
In a simple installation and turn-over ceremony held yesterday, Norma P. Rendon accepted the responsibility as principal of Alabel National Science High School, saying, "It is an honor to be chosen as principal of this prestigious institution."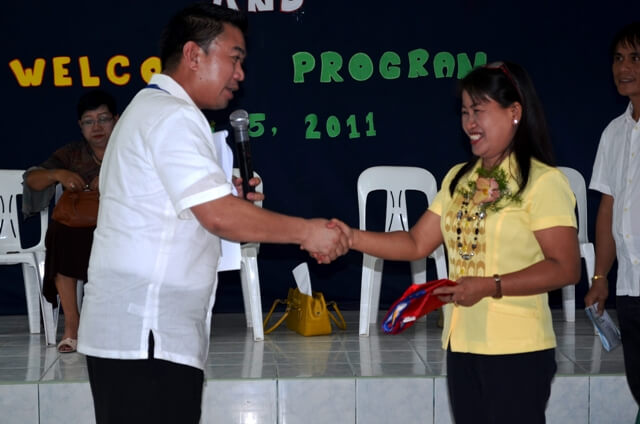 "One cannot test his strength until he sails through troubled waters. Now that I am the captain of the ship called Alabel National Science High School, I will test my capabilities in handling the great responsibilities in this school," she added.
Rendon takes the position following the demise of Carmencita A. Kuaya who passed away last November 12.
Before her appointment as AlSci's new school head, Rendon used to be the principal of Lun Padidu National High School.
Schools Division Superintendent Allan G. Farnazo led the installation ceremony and in his speech, he reiterated Rendon's new responsibilities as principal of a Regional Science High School.
Nenette D. Amistoso, who wrote the feasibility study for the creation of Alabel National Science High School also graced the event and shared to the listening crowd her vision for AlSci and told the audience how much she knew Rendon.
Rendon has been a member of the ANSHS Parent-Teacher Association, being a parent of two of the school's alumni and she has already worked with the school administrator and teachers during her assignment as the division science coordinator of DepEd Sarangani.
In his speech, PTA President Antonio Lugo assured Rendon, "We will always be right behind you."
"Together, let's ascend to greater heights," said faculty club president Shiela P. Butil who looks forward to a good working relationship with Rendon.