AS WE conclude our lessons on electricity, I asked my students to come up with an infographic on the enrichment topics, electrical safety and electricity economics. I created this infographic below, which summarizes the mechanics of the project.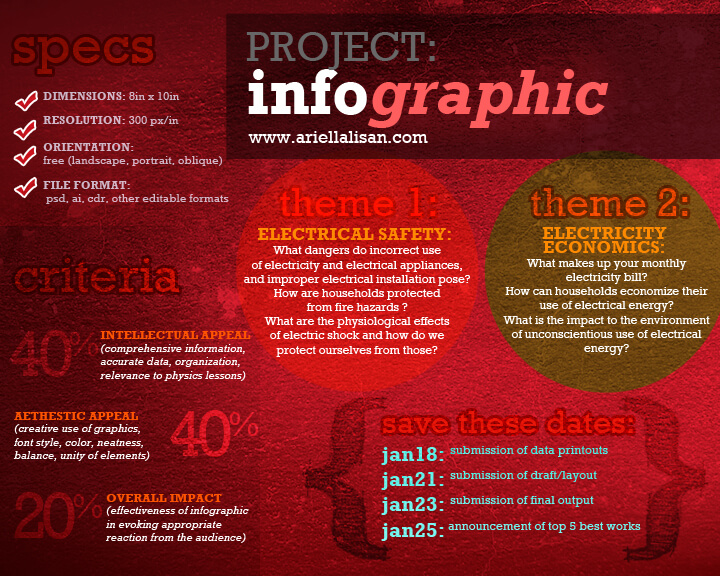 With this project, I aim to integrate ICT in learning physics. Students can practice what they have learned in their ICT classes to produce the infographic. This will also allow the students to develop their artistic skills, their skills in organizing data and information, as well as their understanding of the physics concepts we have discussed in the classroom.
This project is also designed to deepen their appreciation of the application of physics in real life.