THE EDUCATION revolution in Sarangani is really on.
Today, the founders of the JeepneED Project visited Alabel National Science High School to present the mobile science and technology laboratory that will serve pupils and students in Alabel by offering discovery learning activities that integrate the use of indigenous materials and modern technology in the delivery of lessons in science.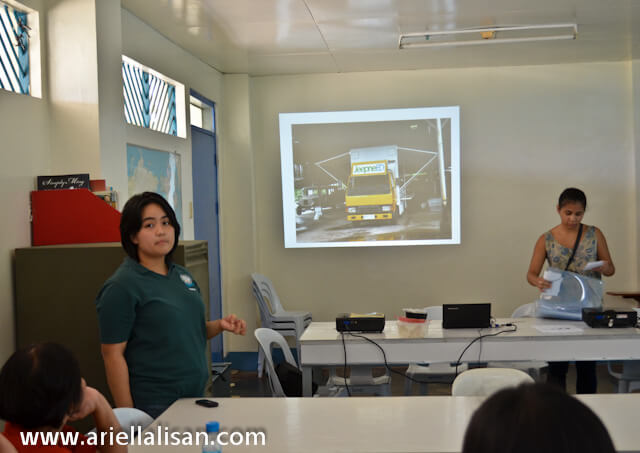 The JeepneEd seeks to address the gap in teaching science in public schools, where teachers usually resort to the lecture method due to unavailability of resources and exposure to active learning strategies.
"We have plenty of learning activities that teachers can integrate into their lessons," said Shaina Tantuico, one of the founders, who is in charge of the teaching and curriculum development for JeepneEd.
The redesigned jeepney is equipped with netbooks, internet connection, LCD projector, scanner, printer, and other instructional materials for a community of 8 to 12 schools.
Truly a marvel of science and technology, the JeepneED runs on vegetable oil and uses solar energy.
The JeepneED that will serve Sarangani will be made possible by the Conrado and Ladislawa Alacantara Foundation and the Quality Education for Sarangani Today (QuEST).
"We will be working with you [teachers] for three months in preparation for the lauching of the JeepneED here," said Erika Pineda who takes care of the financial aspects of the JeepneEd.
In October, the JeepneED will begin rolling in Sarangani to make a difference in science teaching.
"We want this project to go on for as long as possible," added Tantuico who is hopeful that the project will gain the support of the community.
As their counterpart, the parents will contribute a few pesos a year for the operation of the JeepneED.
"They can even give used vegetable oil, " added Tantuico.
The JeepneED team also demonstrated how a lesson is carried out.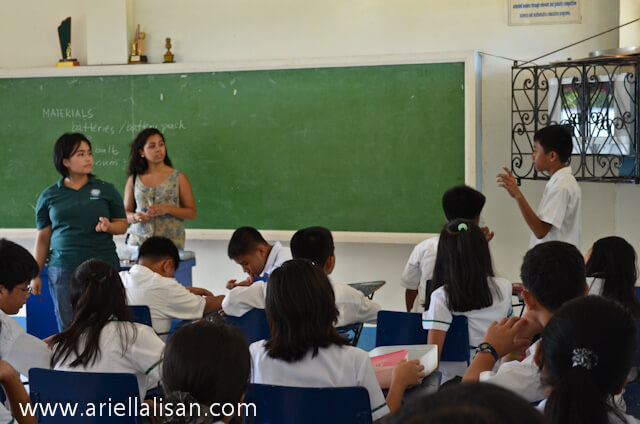 The students conducted an experiment on electricity using readily available materials and played with a java simulation of circuit building.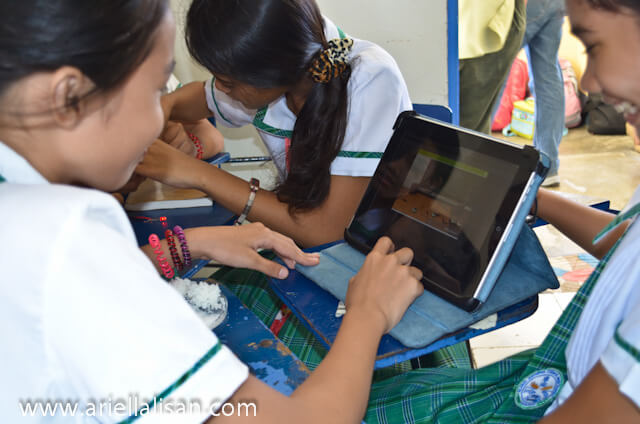 Schools Division Superintendent, Allan G. Farnazo, also visited and watched the students carry out the activities.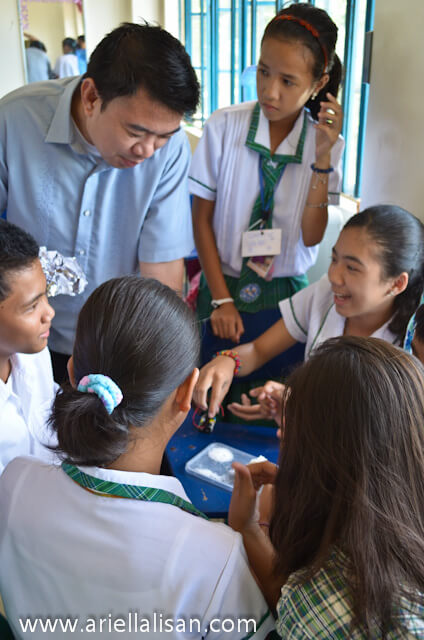 Earth Science teacher, Romeo A. Casalan said that he is happy that teachers now have access to more new strategies
"These will add to the teaching strategies I have been using since I started teaching," he said.
For more information about the JeepneED program visit the JeepneED website.