EVERY YEAR, as the global population continues to increase and as societies become more dependent on electricity, the demand for energy skyrockets. At present, the world is largely dependent on petroleum products as source of energy, which we know is the major culprit for air pollution and for the increase of greenhouse gases in the atmosphere. The situation that the Earth is facing will continue to become worse… unless we do something…collectively.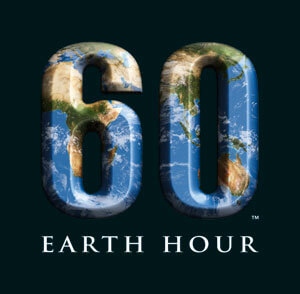 Our chance to take part in a global movement of raising awareness towards conservation of energy will be celebrated on March 26, 2011, not by fireworks and loud party music, but by switching off our lights for an hour. That is, 8:30 PM to 9:30 PM, the Earth Hour.
The Earth Hour is an annual global event that was started in 2007 by the World Wildlife Fund for Nature . The organization asks households and industries to turn off their non-essential lights for an hour. Since 2007, more and more people are advocating and participating in this event.
Since the beginning of the Earth Hour project, the Philippines has been an active participant. In 2009 and 2010, the ABS-CBN News Channel (ANC) stopped transmission during the Earth Hour, which is one bold move. In 2010, an estimated 611 Megawatt-hour of energy has been saved in the Philippines alone. That is roughly equivalent to shutting down about 12 coal-fired power plants for an hour.
Some skeptics are saying that this is not really an effective way of saving on energy. But personally, I believe, that we should not only look at the energy savings we make for the length of time we turned off our lights during the Earth Hour. What we should look at is the awareness that we develop in the minds of the people that we all should do something to conserve energy. As the WWF puts it, we have to save energy even Beyond the Earth Hou r .
Of course, aside from switching our lights during the Earth Hour on March 26, there are so many things we can do to save energy and help protect the Earth. Here are some of them:
Let us all join hands in helping slow down, if not reverse, the Earth's degradation. Let us not be part of the problem but of the solution. It is not one person who should act on this but all of us. This concerns not one country but all the world. Celebrate the Earth Hour 2011 on March 26.
Credits: