Science Leaders attend 2011 NSCM Confab and Seminar-Workshop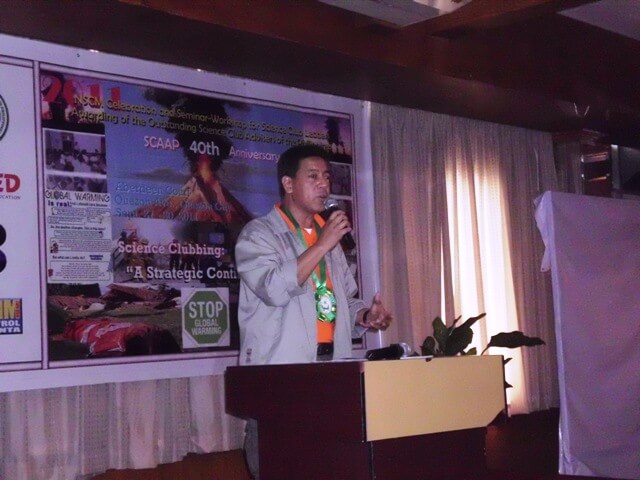 SCIENCE CLUB advisers from all over the Philippines gathered today at the Quezon Ballroom of Aberdeen Court, Grand Eastern Hotel Quezon City for the 2011 National Science Club Month Celebration and Seminar-Workshop for Science Leaders.
With the theme, "Science Clubbing: A Strategic Contingency for Survival" the seminar-workshop is loaded with lectures and interactive activities on mitigating the effects of Climate Change and other natural and man-made disasters.
Five teachers from Alabel National Science High School participated in the said conference. They are Romeo A. Casalan (Earth Science), Conchita S. Medelo (Biology), Shiela P. Butil (Research), Dexter C. Necor (Chemistry), and Ariel C. Lalisan (Physics).
The affair will continue until September 30.