SOME 300 school paper advisers and student writers from all over Mindanao gathered at the Mindanao Training and Resource Center in Davao City today until November 6 to learn techniques in article writing for the campus paper.
The seminar is the Mindanao leg of the National Seminar Workshop in Campus Journalism sponsored by the Association of Educators for Interrelated Research and Studies (AEIRS).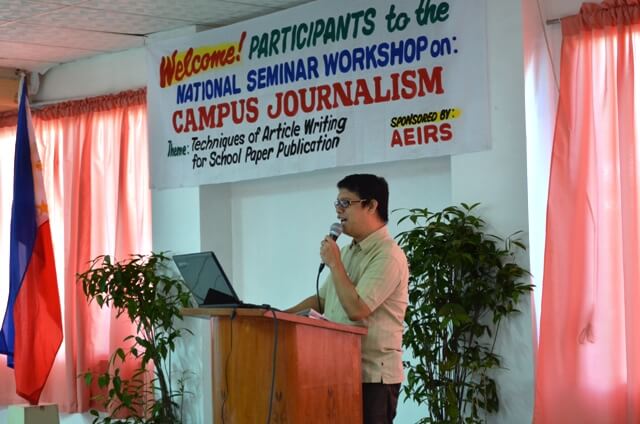 Victor R. Fumar of Philippine Normal University and Danilo A. Arao of the University of the Philippines will share their expertise in the field of journalism.
DepEd Region XII has slated the Regional Schools Press Conference in December and this seminar workshop is a timely activity to help us prepare our students for the said competition.