STUDENT RESEARCHERS from Alabel National Science High School brought home a silver medal from the International Sustainable World Energy, Engineering and Environment Project Olympiad (I-SWEEEP) 2012 on May 3-6, 2012 at the George R. Brown Convention Center in Houston, Texas.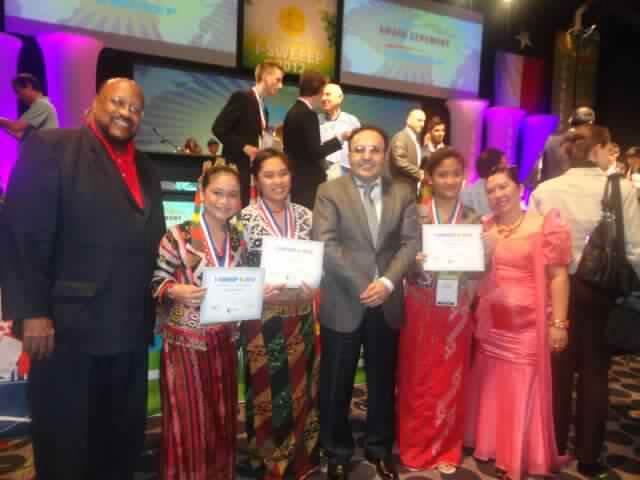 Jewelle Mae P. Solijon, Sergia Virginia A. Gepitulan, and Angelica Francesca O. Tumbocon presented their research entitled, Wild Yam (Dioscorea hispida Dennst.) Starch: An Effective Additive in the Production of Biodegradable Plastic.
From more than 500 students from 68 countries and 44 states who participated in the event, the team from AlSci belonged to the upper 20% that entitled them a silver medal and monetary award.
The complete list of winners can be found on the I-SWEEEP website .
This is the second achievement of the AlSci Research Team in an International Research Competition after their success in the International Convention of Ethnopharmacology in India earlier this year.
The AlSci Research Team is coached by Research Teacher Shiela P. Butil.